David Cameron releases tax returns in bid for transparency after Panama Papers leaks
Comments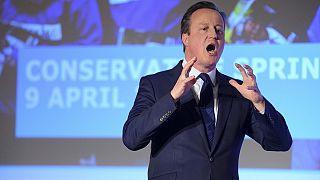 David Cameron has released a summary of his tax returns from the last six years.
Amongst other details, they show the British Prime Minister paid almost £76,000 in tax on an income of more than £200,000 in 2014-15 and that he earned £46,899 from his share of rent on the family home in London.
None of the figures suggests he didn't pay what was due.
On Sunday, protesters accusing the prime minister of hypocrisy had gathered outside Downing Street in London. They blocked the road, waving banners and wearing disguise. They called on Cameron to "close tax loopholes or resign" in the wake of the Panama Papers leak.
Cameron has denied any wrongdoing but admits he could have handled the row over his financial affairs better.
He has announced he will set up a taskforce to investigate revelations of tax avoidance in the Panama documents.
Polls suggest the prime minister's popularity is the lowest since June 2013.