Panama Papers: leak firm founder Fonseca says information 'taken out of context'
Comments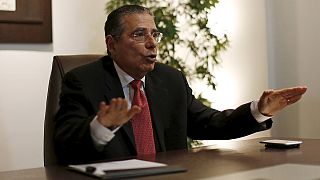 Information leaked in the so-called Panama Papers scandal has been taken out of context according to a a founding partner of Mossack Fonseca, the Panamanian law firm at the centre of revelations raising claims of illicit activities among some of the world's richest and most powerful people.
We have already lodged a complaint
Ramon Fonseca maintains his organisation, which specialises in setting up offshore companies, has broken no laws and that all its operations were legal.
"We have already lodged a complaint," he said, denouncing a hack from outside.
"There is a government institution looking at the issue and helping us. They are helping us to identify what happened and how to close the system so it doesn't happen again and to preserve our clients' privacy."
Company emails, extracts of which were published in an investigation by the US-based International Consortium of Investigative Journalists and other media organisations, were "taken out of context" and misinterpreted, he added.
The most important men you've never heard of https://t.co/jiSyeGuSxW

— The Independent (@Independent) 4 avril 2016
Governments worldwide are investigating possible financial wrongdoing by high-profile names after the leak of more than 11 million documents, with Iceland's Prime Minister Sigmundur David Gunnlaugsson the first global politician brought down by the scandal.