Italy wants full collaboration from Egypt on student murder investigation
Comments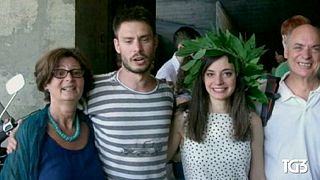 Filling in the gaps in the investigations into the murder of Italian student Giulio Regeni in Egypt is deepening the divide between Rome and Cairo.
The strained relations are unlikely to be helped by allegations printed in Italian newspaper La Repubblica. It quotes an anonymous source who said that Regeni's torture and death in January was a cover up, and pointed the finger of blame high up the chain of power.
On Tuesday the Italian Foreign Minister pushed for full collaboration with Egyptian officials who are expected for meetings in Rome on Thursday. This included providing missing documents, such as phone records and CCTV footage.
Regeni was studying labour unions when his body was discovered in January. His mother has threatened to release an image of his mutilated body should Egypt refuse to release their findings to Italian authorities. While others are calling for Egypt to be declared unsafe.