German beach volleyball medal hopes already at work in Rio
Comments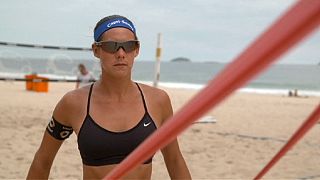 German Olympic beach volleyball medal hopes
Kira Walkenhorst and Laura Ludwig are already in Rio preparing for the summer games.
The training and acclimatisation programme ls advanced, but there is room for improvement, according to Kira.
Kira Walkenhorst and Laura Ludwig #Germany#beach#volleyball#Playerpic.twitter.com/0pUfHlTSdm

— Surfbabes-Sportbabes (@SportBabess) January 26, 2014
"We are very advanced in everything, but still we are not consistent. We aim to work at a high level, but with more consistency. We are at the beginning of the season. I think everything is going according to the plan, but we still have some work ahead of us."
The pair are the current European Champions and will be looking to add Olympic Gold to the collection come the summer.