Iraq: ISIL suicide bomber strikes amateur football match near Baghdad
Comments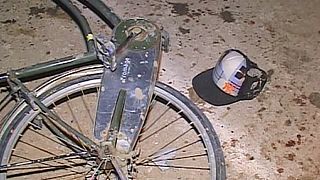 The self-proclaimed Islamic State has claimed responsiblity for a suicide bomb attack on an amateur football match near Baghdad, reportedly killing at least 29 people and wounding more than 60.
The blast happened at the end of the game in the village of Asriya near Iskandariya, a mixed Sunni and Shi'ite Muslim town 40 kilometres south of the Iraqi capital.
A local police chief told AFP that the bomb was detonated as the trophy was being presented to the winning team. The village mayor was among the dead, according to a doctor at the town's hospital.
One witness said most of the crowd present were young people. Children were reportedly among the victims.
ISIL quickly claimed responsibility via a statement posted online.
The United States, which has been bombarding ISIL positions in Iraq, has condemned what it called a cowardly attack.
ISIL has been waging a campaign of suicide bombings in and around the capital as Iraqi forces and their allies battle the militants in the north and west of the country.
Condemn barbaric #ISIL suicide attack during soccer match near #Baghdad. Victims include children. All must unite to destroy this evil.

— Brett McGurk (@brett_mcgurk) March 25, 2016