Frank Sinatra Jr dies suddenly aged 72
Comments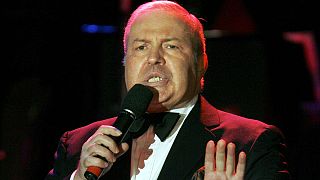 Frank Sinatra Jr., the son of legendary actor and singer Frank Sinatra, has died suddenly at the age of 72.
He was set to perform several of his father's songs at a venue in Florida but the event was canceled when the singer fell ill.
Kidnapped and held for ransom when he was 19, Sinatra Jr had already followed his father into the music industry by then. He eventually became his musical director.
Sinatra Jr. performed the National Anthem at a New York Yankees game last year.
R.I.P. Frank Sinatra Jr. https://t.co/h18mneIDBh

— Dillon McDonald (@Dillon5294) March 17, 2016