Ukraine still suffering from Chernobyl fallout
Comments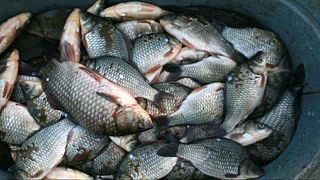 According to scientific tests on behalf of Greenpeace, 30 years after the Chernobyl nuclear disaster, people are still exposed to high levels radiation and are still eating contaminated food such grain, milk, mushrooms and fish.
High levels of radioactivity have also been measured in the woods of the forest, often used as a fuel in rural private households.
The Chernobyl plant exploded in April 1986, sending a plume of radioactive fallout across large swathes of Europe.
Locals eating radioactive food 30 years after Chernobyl: Greenpeace tests https://t.co/IzARESHn0y via Reuters</a></p>&mdash; Greenpeace PressDesk (greenpeacepress) March 9, 2016