Beefed up border controls 'shut down' Balkan migrant route
Comments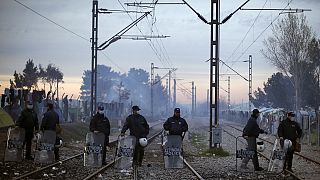 Slovenia and Croatia are beefing up their border restrictions, in a bid to seal off the Balkan route to migrants.
It has been used by scores of people seeking a new life in Europe.
Slovenia is reportedly only allowing in those who plan to seek asylum in the country or are coming for humanitarian reasons.
Serbia has indicated that it will follow, saying Slovenia's decision meant a "closure of the Balkan route" for migrants.
"Serbia cannot allow itself to become a collective centre for refugees, so it will harmonise all its measures with those of the EU member states," the Interior Ministry said in a statement.
The Former Yugoslav Republic of Macedonia has "completely" closed its border to illegal migrants, according to a police source.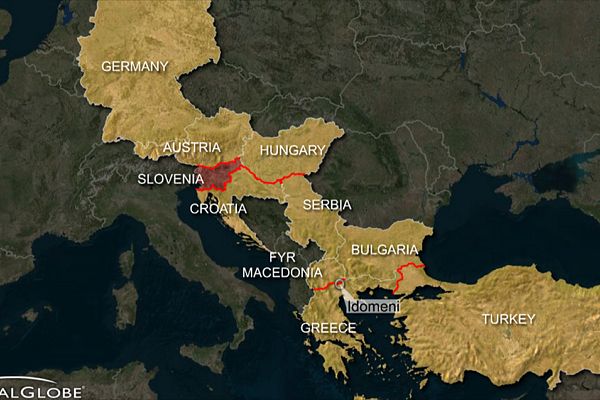 Most migrants use the Balkan route to get to wealthier northern nations such as Germany. Only about 460 of the almost 478,000 migrants who have passed through Slovenia since last October asked for asylum in the country.
"The shutting down of the Balkan route means that all the countries on this route, including Greece and with the cooperation of Turkey, will turn back all irregular migrants," said Miro Cerar, Slovenia's Prime Minister.
PM: #EUTurkey summit leaders agreed irregular flows of migrants along the W.Balkans route have now come to an end. pic.twitter.com/DH52POp72I

— dr. Miro Cerar (@MiroCerar) March 8, 2016
Border restrictions have already been having a domino effect, leaving thousands trapped in Greece, where they have entered Europe.
Earlier this week, the EU and Turkey – where migrants set out from – agreed a plan aimed at easing the crisis. But doubts have been cast over its legality.
Activists in #Idomeni just placed this banner on the border fence #Greece#euco#migrantcrisis#refugeesgrpic.twitter.com/2OsUc1WRJU

— Kostas Kallergis (@KallergisK) March 8, 2016