EU's migrant pact "not consistent with international law", says UNHCR
Comments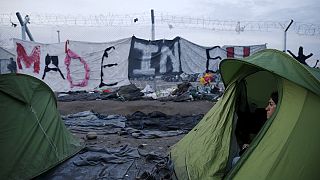 United Nations High Commission for Refugees says it has deep concerns about the EU's proposed agreement to solve its migrant crisis.
The agency says the deal on the table lacked balance, had all the hallmarks of a "quick fix" and would be a breach of international law.
Vincent Cochetel, the UNHCR's Director for Europe, said: "Collective expulsion of foreigners is prohibited under the European Convention of Human Rights, so an agreement that would be tantamount to blanket return of any foreigners to a third country is not consistent with European law, is not consistent with international law."
Meanwhile, the Austrian chancellor, Werner Faymann, voiced his doubts, saying relying on Turkey may not be the best option in the long run: "It is an advantage to organise border defence together with Turkey – but you can't rely on that permanently.
"That's why, parallel to that, we need to be able to organise border defence and the [migrant crossing] hotspots in such a way in which we have often thought about in European-wide solutions, sometimes decided upon but not always enacted across Europe."
But German Chancellor Angela Merkel was upbeat about Turkey's offer to take back all illegal migrants who leave its shores for Europe in return for more money, faster EU membership talks and visa-free travel for its citizens.