"Explosive" risk of baby-crippling Zika virus spreading says WHO
Comments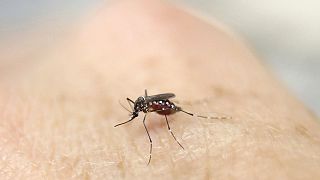 The World Health Organisation is sounding the alarm, belatedly say its critics, about what it says is an "explosive" threat of the incurable Zika virus spreading.
No vaccine is on the immediate horizon; trials for two promising drugs may begin in early 2017. Until then it is free to wreck infant lives unless the mosquito that spreads it is checked.
"Last year the virus was detected in the Americas, where it is now spreading explosively. As of today cases have been reported in 23 countries and territories in the region. The level of alarm is extremely high," said the WHO's Director-General Margaret Chan.
The Aedes aegypti mosquito carries the virus, and there have been calls for its eradication as the only long-term solution. The Zika virus is believed to be behind a spike in babies born with smaller heads and brains.
"From what we know of microcephaly in different situations, it is a very serious condition. We know that over 90 percent of these children will have motor and mental disabilities," said Brazilian gynecologist Adriana Scavuzzi.
The first three months of pregnancy are believed to be the most dangerous, but travel to the at-risk regions is being discouraged, tempered with the warning El Nino's disrupted weather patterns may allow the mosquito to travel to new areas.