Hillary Clinton: Democratic front-runner banks on economic reforms to win White House
Comments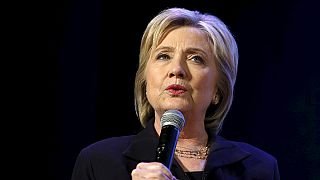 It was back in April last year that Hillary Clinton threw her hat into the ring for the US presidential race.
Vowing to fight for a level playing field for those recovering from tough economic times, she has been the front-runner for the Democratic nomination.
America never stopped being great. We just need to make it work for everyone. #GOPdebatepic.twitter.com/RiyhfZAAZ1

— Hillary Clinton (@HillaryClinton) 26 February 2016
Her success so far in this election campaign is a bounce back for the 68-year-old after a disastrous presidential bid back in 2008, when Barack Obama was victorious.
Her campaign then was heavily criticised for conveying a sense of arrogance and entitlement.
Clinton, wife of former president Bill Clinton, went on to serve as Secretary of State under Obama.
She was a familiar face on the international political scene, her four years in the role jam-packed.
Clinton visited over 100 countries, more than any of her predecessors.
She was Secretary of State when Al-Qaeda leader Osama bin Laden was killed in a firefight with US forces in Pakistan in 2011.
Also when militants attacked America's diplomatic compound in Benghazi, in Libya, the following year.
Clinton has rejected harsh criticism over her handling of that incident, in which the US ambassador and three other Americans were killed.
She has also faced tough questions over her use of a home computer server.
The State Department has acknowledged it had emails which contained top secret intelligence, though it says they were not marked that way. Clinton has insisted that no rules were broken.