Syria: Talbiseh under attack - reports
Comments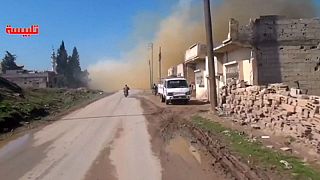 The town of Talbiseh in Syria's Homs province was under attack on Wednesday, videos posted on social media websites purported to show.
The video footage showed the aftermath of several explosions, believed to have been caused by air strikes targeting the city .
It also showed wounded people fleeing through the streets and being treated in hospital. The number of casualties was not known.
The London-based Syrian Observatory for Human Rights has been reporting that Syrian regime forces have been bombing rebel-held areas in the vicinity of Talbiseh since January.