India: Deal struck to end deadly Jat protests
Comments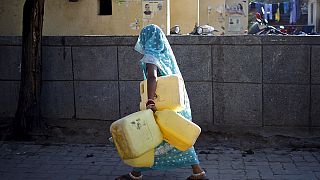 A deal has been struck to end deadly protests, which have paralysed a northern state in India and cut water supplies to Delhi's 20 million residents.
There has been rioting and looting across Haryana as members of the rural Jat community demand more government jobs and college places.
According to a Jat leader, protesters have reached an agreement with state and federal officials to end their action, in which more than a dozen people have been killed and more than 150 injured.
"The young generation of the Jat community is in danger of losing out. We are demanding this for the younger generation. The government should immediately grant us affirmative action jobs," said protester Vikram Sangwan.
Deal reached to end Jat protests https://t.co/aUt0rD9CrE#Indiapic.twitter.com/OLO6O27A4p

— Ebru News (@ebrunews) February 22, 2016
Meanwhile, Indian government forces have secured a canal in Haryana that provides more than half of Delhi's water needs.
Engineers are repairing parts of a reservoir, damaged during the protests of recent days.