Every day child migrants drown in the Med, the UN reveals
Comments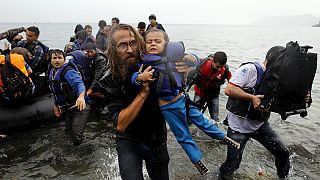 On average two children have been drowning every day in the eastern Mediterranean the UN's refugee agency has revealed.
It started its calculation from September last year, a period when the rough winter seas have made the crossing to Europe even more perilous.
It was in September last year that Syrian refugee Aylan Kurdi washed up on a Turkish beach and shocked much of the world.
"With children accounting now for 36 percent of those on the move, the chance of them drowning in the Aegean sea crossing from Turkey to Greece has grown proportionally," William Spindler, a spokesman for United Nations High Commissioner for Refugees, said.
He added that during the first six weeks of 2016, 410 people drowned out of the 80,000 that crossed the eastern Mediterranean.
The UN is calling on governments to begin safe family reunion and resettlement programmes, pointing out that many refugees and migrants are joining relatives already living in Europe.