Women and children bear the brunt of violence in Afghanistan
Comments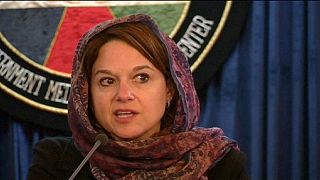 Civilian injuries in Afghanistan's long war with the Taliban rose last year, with women and children again bearing the brunt of the violence, the United Nations said in a report on Sunday.
A total of 3,545 civilians were killed in 2015 as a result of the war, the UN report said, with another 7,457 wounded.
"Ground engagements killed and injured the most civilians, followed by IEDs [improvised explosives devices], complex and suicide attacks," said Danielle Bell, Director UN Human Rights Program. "These tactics combined with targeted killings accounted for a 90 percent of total civilian casualties."
The figures mark a four percent drop in civilian deaths, but a nine percent rise in civilian injuries, compared to 2014.
The annual report, titled Protection of Civilians in Armed Conflict, is based on on-site investigations where possible.
It attributed 62 percent of all civilian casualties to anti-government elements, which includes the Taliban who have been fighting to overthrow the Kabul government for 15 years.
Another 17 percent were blamed on pro-government forces and two percent on international military forces.
#Afghan civilian deaths and injuries from 2009 to 2015. https://t.co/d36DpaukWD#CivCaspic.twitter.com/un8Tbuzb5W

—

UNAMA

News (@UNAMAnews) February 14, 2016
APTN