French night at the Berlin Film Festival as Huppert dazzles again
Comments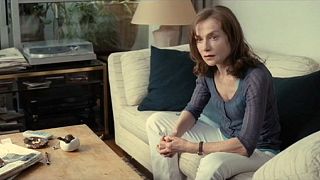 Honours on the Saturday of the Berlin Film Festival went to France; Isabelle Huppert and young director and screenwriter Mia Hansen-Løve, who has the star lighting up her fifth movie, "The Future".
Many are tipping it for a major prize, maybe even the Golden bear itself.
"I think my character has a depth of eternal youth within her, even though she lives in a world of ideas, is an intellectual who teaches philosophy. This is what gives her the strength to go forward in life," says Huppert.
The film looks at love and how it impacts the life of an ageing yet powerful woman, who sees her family fall apart and realises new insights into happiness, the value of her work, and the value or insanity of living a "normal" life.
"This year France has quite a good chance to grab a Bear award with 2 French films in the international competition. Besides the movie "L'avenir" or "The future", there is also the latest movie by French veteran director André Techniné starring Sandrine Kiberlain in with a shout. Let's wait and see if one of them will trap a Bear", says euronews' Wolfgang Spindler in Berlin.