Famed Cuban baseball brothers believed to have defected to US
Comments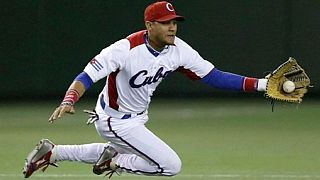 Two high-profile baseball playing brothers from Cuba have reportedly abandoned a team travelling in the Dominican Republic with national media suggesting they have defected in order to seek professional careers in the United States.
Yulieski Gurriel, 31, and younger brother Lourdes Gurriel Jr., 22, left the hotel in Santo Domingo early Monday morning after competing in the Caribbean Series and havent been seen since.
Their disappearance comes at a time when Major League Baseball and Cuba's baseball federation are seeking a working relationship that would allow Cuban players to leave their country legally to play in the major leagues.
It appears the Gurriel brothers grew impatient.
According to reports, last year there were a record 150 baseball defections in Cuba.