Two Koreas, two reactions after illegal rocket launch
Comments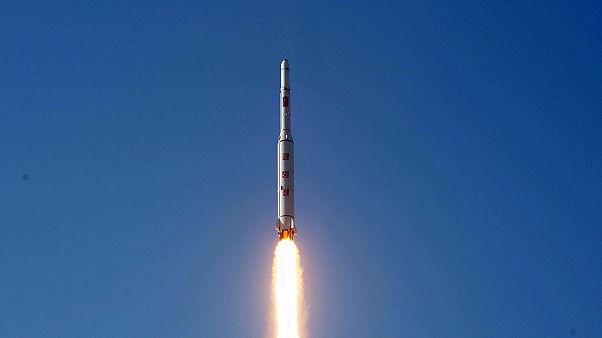 In central Pyongyang, the North Korean capital, the news of the successful space shot was greeted with public pride and enthusiasm.
Giant screens showed special programmes complete with patriotic songs and spacey music to hail the achievement.
"I don't know how to say how happy I felt, when I heard the news that the launch of the Bright Star satellite was successful. It made me really feel that we are such a powerful country," said one young woman. A young man agreed with her:
"I feel very proud to be a university student of a country that excels in science and technology which can launch an earth satellite with its own technology. I will study harder to contribute to the development of our country with cutting-edge technology," he said.
In South Korea however there was a very different reaction?. Few saw it as peaceful scientific progress that represented no threat.
"I think we need to unite with the international community so that North Korea does no nuclear tests and missile launches. I think we need more sanctions. I mean strongly effective sanctions," said an older Seoul resident.
Others dismissed it as what they called routine northern provocation, and designed more for domestic political reasons.