World condemns North Korean satellite launch
Comments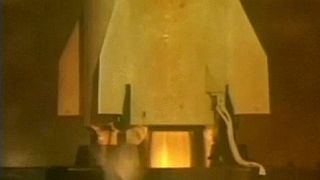 At some time over the next seven days North Korea says it is to launch a communications satellite. Pyongyang has brought the launch window forward by a couple of weeks, but the entire international community has criticised it.
Some claim it is a disguised test of a ballistic missile which could be fitted with a nuclear warhead, and is in violation of UN rules.
The launch is a further escalation of tension between the two Koreas, and military top brass from Seoul has been visiting forward postions to ensure readiness.
South Korea has deployed an Aegis electronic warfare destroyer to monitor any launch. Japan has done the same, and stationed patriot missile batteries with orders to shoot the rocket down if it comes towards Japan.
US top brass joined senior South Korean commanders in the demilitarised zone on Saturday in a show of force and solidarity, and examined the enemy lines, just hundreds of metres away.