Germany gets ready for carnival season with stiffer security
Comments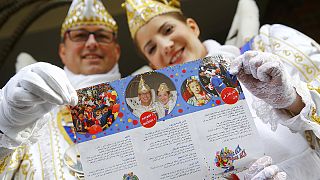 Carnival season is about to kick off in Germany, a week-long festive binge to dispel the chills of winter, but this year preparations are tinged by the fear that there could be a repetition of the gang violence that marred the New Year in Cologne and several other cities.
A special effort is being made to inform foreign visitors about carnival do's and don't's written in Arabic and other "foreign languages":
http://www.general-anzeiger-bonn.de/incoming/-article3162874.html/BINARY/Der%20mehrsprachige%20Handzettel%20der%20Stadt%20Bonn%20zu%20Karneval%20als%20pdf-Datei
.
Security has also been stepped up with the authorities trying to find a balance between stifling the fun, and ensuring order is maintained.
"It is clear to us that these days of carnival will be a test for us to prove that we have drawn the necessary consequences from the terrible events at New Year," says Cologne's Chief City Administration officer Guido Kahlen.
One opinion poll says 40% of Germans want Chancellor Angela Merkel to resign. Migrants were blamed for the New Year's robberies and sexual assaults. But Merkel
still enjoys 60% support.
"I think we managed to push a lot of things in the right direction today, and I feel supported in my policies," she said at meeting to reassure the public.
More incidents like the breakdown of law and order in Cologne could see those ratings quickly change. Merkel is being criticised from within her own party as well as the opposition, but still appears unassailable.
Arabic: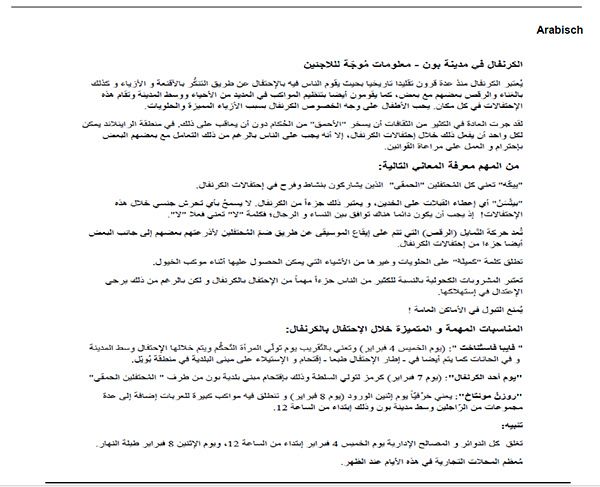 English: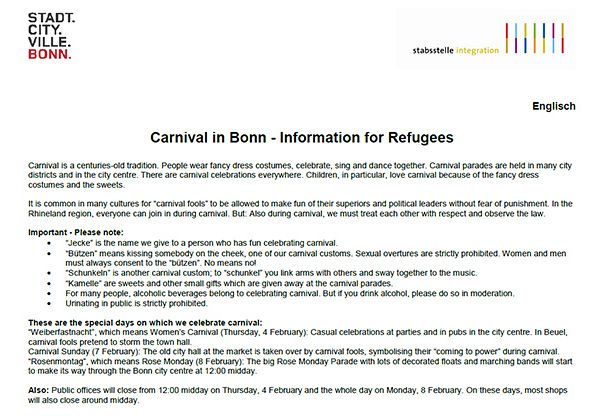 Farsi: