Cologne police sweep Kalk district in search for New Year's Eve attackers
Comments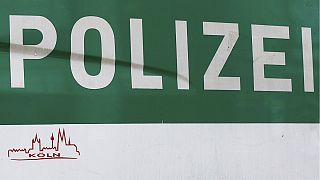 Police in Cologne have raided a number of games arcades and betting shops as part of their investigations into the New Year's Eve sexual attacks in the city.
The raids took place in the Kalk district and included a number of restaurants police said offered safe havens for suspected criminals, especially North African gangs.
In all 120 people's data was checked from 80 mobile phones, 16 people were briefly detained and one man was arrested for an unrelated offence.
The Cologne police were criticised for their response to the New Year's Eve outrage, when many eye-witnesses said the police were ineffective and overwhelmed in the city centre when young men mainly of migrant origin went on a robbery and sexual assault rampage.
The incident and aftermath have severely damaged German Chancellor Angela Merkel in opinion polls.