Finland: street patrols 'essential' but 'cannot assume authority of police' - PM
Comments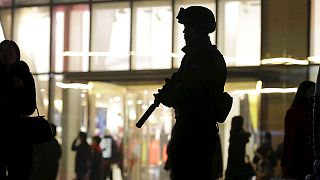 Civilian street patrols are on the increase across Finland following the alleged "widespread sexual harrassment" of women by asylum seekers on New Year's Eve.
Groups such as the so-called
Soldiers of Odin have been described as anything from "just a bunch of people" to "right-wing extremists." They say their patrols are to "increase people's feeling of security."
Streets of #Kelmi in #Finland are getting patrolled by a group of Finnish men called ''Soldiers of Odin''. pic.twitter.com/17ZORcZuB2

— Michaël Dicaire (@Eire_QC) January 11, 2016
The government and police appear to have mixed opinions.
Finnish Prime Minister, Juha Sipila, said:
"In principal, the police are responsible for law and order in the country. It's obvious. (…) Of course, it's essential, what the patrols do, but civilian patrols cannot assume the authority of the police. That's very clear."
The Helsinki Times quotes the National Police Board as saying
"Voluntary community work should be supported," in the context of backing up "the efforts of law enforcement authorities."
At least two Iraqi nationals were arrested in connection with the New Year's Eve incidents.
Finnish officials say staff at migrant reception centres tipped them off about the suspected perpetrators.