Italy: five killed in suspected gas explosion
Comments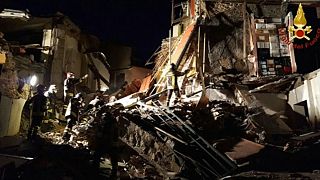 At least five people have been killed as the result of an explosion in north western Italy.
The blast, believed to have been caused by a gas leak, flattened a two-storey building and damaged several others in the town of Arnasco.
One woman is being treated in hospital for serious injuries, according to the fire service.