Paris attack suspects rented homes with cash, say prosecutors
Comments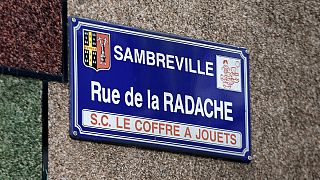 Belgian prosecutors say some of the suspects in November's Paris attacks rented properties in three cities in Belgium using cash and false documents.
Investigators have also established that a Seat Leon hatchback used in the attacks stopped near two of those properties. Another vehicle, a BMW rented by a suspect stopped near all three locations.
Investigators found several mattresses in one of the houses.
The properties in Charleroi
Brussels and Auvelais were rented using cash and false documents. All three were rented for a year.
Inside the Charleroi apartment investigators found fingerprints from Salah Abdeslam who is on the run and wanted in connection with the November the 13 attacks in which 130 people died.
Investigators found DNA traces of Bilal Hadfi inside the apartment in
Charleroi. Prosecutors say he blew himself up in Paris on November 13.
Investigators say they also found fingerprints from one of the plot leaders Abdelhamid Abaaoud, a Belgian national who they say had found in Syria.
He was killed in St Denis near Paris on November 18.