Paris attacks explosives may have been made in raided Brussels flat
Comments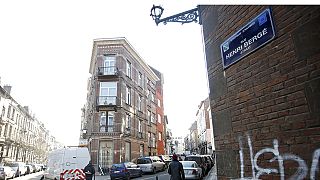 Explosives used in last November's Paris attacks could have been made in an apartment in the Schaerbeek district of Brussels, Belgian investigators say.
Federal prosecutors now say they discovered the fingerprint of
key suspect Salah Abdeslam, as well as traces of explosives and handmade belts, when one of the residences was raided on December 10, 2015.
It had been rented under a false name. Investigators looking into Belgian connections to the Paris attacks say the name may have been used by a person already being
held in custody in connection with the case.
130 people died in the attacks across multiple sites in the French capital. Prosecutors say there are indications at least part of the operation was planned in Belgium. Belgian investigators have so far arrested ten people, many of whom have links to Abdeslam. The brother of one of the attackers, he fled shortly after the attacks.