Dozens dead and wounded in Iraq violence
Comments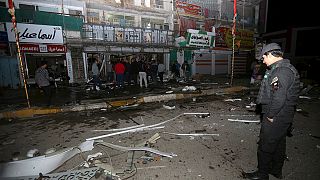 At least 18 people died and 40 others were wounded on Monday in a suicide bombing and shooting spree at a shopping mall in Baghdad.
ISIS militants said they were behind the attack.
Gunmen stormed the Jawhara Mall after detonating a car bomb and launching a suicide attack at the entrance.
Two bombs later went off, one in the eastern town of Muqdadiya, killing over 20 people, and one in southeastern Baghdad that killed a further seven according to police.