US: comedian Bill Cosby charged with sexual assault
Comments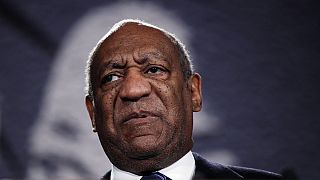 Comedian Bill Cosby has been charged in the US with drugging and sexually assaulting a women at his home in 2004.
He has gone before a district judge and a posted a one million dollar bail.
Cosby is accused of attacking Andrea Constand, a former university basketball team manager.
"On the evening in question, Mr. Cosby urged her to take pills that he provided to her and to drink wine," Kevin Steele, from the Montgomery County Attorney's Office, told reporters.
"The effect of which rendered her unable to move and he committed aggravated indecent assault upon her."
Charging Cosby reverses a decision made by another attorney in 2005.
Prosecutors reopened the case as new evidence was unsealed in the woman's related civil case.
The entertainer has previously said under oath that he had consensual sexual contact with the woman.
Cosby has repeatedly denied similar accusations made by dozens of women.
Many of the alleged incidents occurred decades ago and the statute of limitations for prosecuting them expired long ago.
Earlier this month, Cosby sued seven of his accusers, saying the women who said they were assaulted were lying and had defamed his "honourable legacy and reputation."
The actor is best known for playing Dr. Cliff Huxtable, the family patriarch in the TV sitcom "The Cosby Show," which was one of America's highest rated television shows in the 1980s.