Head of Syrian rebel group Jaysh al Islam 'killed in airstrike'
Comments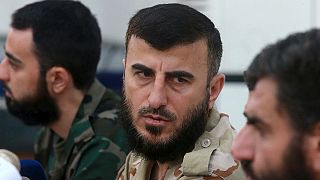 The head of Islamist rebel group Jaish al-Islam has been killed in a Syrian airstrike, according to two rebel sources.
Zahran Aloush was head of one of the most powerful insurgent groups in the rebel-held suburbs of Damascus.
Jaish al-Islam, also known as Army of Islam, reportedly has thousands of fighters.
The rebel sources said the group's secret headquarters was targeted by the airstrike.