France: dual national terrorists could be stripped of French nationality
Comments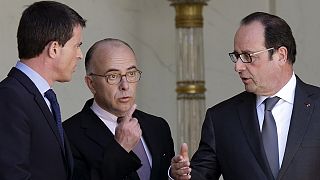 Prime Minister of France Manuel Valls says the government will move forward with plans to strip dual citizens of their French nationality if they are convicted on terrorism charges.
The proposal has been added to a constitutional amendment bill, which will be debated from early February. It comes in spite of opposition from members of the Socialist administration, including Justice Minister Christiane Taubira.
President François Hollande called for the measure after the deadly Paris attacks, which left 130 people dead.
The prime minister backed the plan.
"It's a heavy sanction, which our nation can legitimately impose on someone who betrayed it in the worst possible way. The blind killing of fellow citizens in the name of an ideology is a bloody, total and definitive denial of any will to live together without distinction between origins or faith," he said.
Valls said the measure would be applied after the guilty parties had served out their sentence.
France's highest administrative court has given its tepid backing for the plan.
At the moment, only naturalised citizens can have their French citizenship taken away. The idea of extending the measure to all dual measures has made waves on both the left and the right of French politics.
Taubira argues the amendment would pose "fundamental problems concerning the right to citizenship based on birthplace."
There have been calls for the Justice Minister to resign over her views. Valls, however, supported her right to question decisions. "Thankfully, this is a democracy," he said.
A plan to include in the constitution the state of emergency — which is currently in place for three months from November — was somewhat pushed to the background in the debate.
Any constitutional amendment must have the approval of three fifths of the Congress of both houses, or a referendum vote.