Marine Le Pen criticised for posting pictures of ISIL on twitter account
Comments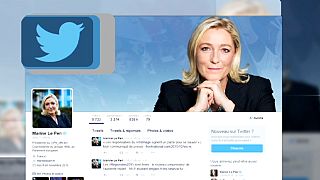 The leader of France's far right National Front, Marine Le Penn could face an investigation by French authorities for pictures she posted on her twitter account of what she said were victims of the so-called Islamic State.
She took the action, angered after an academic said there were similarities between the FN and ISIL because of their politics of exclusion.
One of the three pictures – which she has since removed – was a graphic photo of the American journalist James Foley beheaded by the militant group last year.
His parents issued a statement in which they said, "We are deeply disturbed by the unsolicited use of Jim for Le Pen's political gain".
The FN leader responded, telling journalists she did not know one of the pictures was of Foley and removed it after the family had asked her to. She did not say why she had left the other two on her Twitter account.
Her party failed to win a single region in France's elections on Sunday.