Doha working with Iraq to secure release of 26 kidnapped Qataris
Comments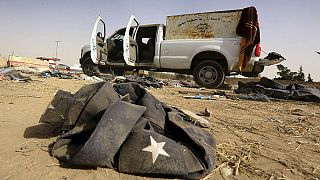 The Foreign Ministry in Doha says it is working with Iraqi authorities to organise the release of twenty six of its citizens.
Around a hundred gunmen kidnapped the group from a hunting camp in Samawa, southern Iraq.
Iraqi authorities had given official permission for the hunting trip, according to Qatar's state news agency QNA.
A local governor told the press "an armed group driving dozens of pickup trucks" carried out the ambush.
There has been no claim of responsibility for the attack.
Lying in the desert, the city of Samawa is popular with groups from various Gulf states wishing to hunt with falcons.