Ring of steel surrounds Paris amid high alert over climate
Comments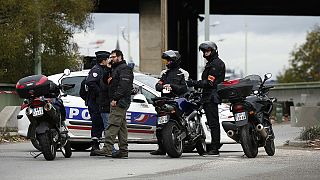 A massive security operation is underway elsewhere across the French capital.
With some 8,000 police and soldiers carrying out border checks, nearly 3,000 extra troops have been deployed north of the summit site.
France is still on high alert following the deadly attack in Paris two weeks ago and a ring of steel is being strictly enforced around the conference venue.
Nonetheless, some people have managed to stage protests near the site.
But if such demonstrations aren't seen by the conference participants, they're unlikely to miss the Eiffel Tower's transformation into a virtual forest filled with messages of hope.
The project by artist Naziha Mestaoui entitled "One heart one tree" aims to engage citizens and help push for an ambitious agreement.