Mothers in Molenbeek appeal to the Belgian interior minister
Comments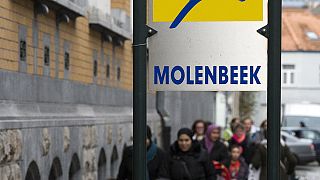 In Molenbeek social worker Olivier Vanderhaeghen spends a lot of his working life trying to pull disaffected Muslim youths back from the brink and help to integrate them back into the community.
Amongst the foreign fighters who have gone to Syria 350 are from Belgium and dozens from the poor suburb of Molenbeek. It was here the suspected mastermind behind the Paris attacks grew up.
Olivier Vanderhaeghen understands how Abdelhamid Abaaoud was radicalised in this district where unemployment among the young is 37 percent.
"He (Abaaoud) does represent a certain type of anti-conformity with a-social or anti-social behaviour which youths identify with because they are broken and in conflict with society and have feelings of injustice," he said.
Mothers in Molenbeek believe their home has been tarnished by the events in Paris and the subsequent arrests in the district. They have written an open letter to Belgium's interior minister, Jean Jambon offering their cooperation in dealing with the area's problems.
"We wanted to change the picture a little. We wanted to show that there is a lot of diversity in Molenbeek, democratic values and norms. Women make an effort to educate their children in a decent way and try to give their children chances for a better future," one mother Mihaela Covaci explained.
The group of mothers has also called on the interior minister to work to change the image of Molenbeek with its overpopulation and general neglect which has been painted in the Belgian and world media in the past seven days.