Belgium promises security crackdown to fight Islamist militants
Comments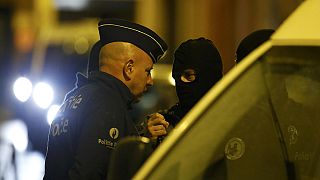 Belgian authorities have arrested nine people following a series of raids in connection with the Paris attacks.
Police say seven of those being held relate to an investigation opened at the start of the year into the departure to Syria of Belgium-based Bilal Hadfi, who is said to have blown himself up near the Stade de France last Friday.
Shortly after the arrests, Belgium's prime minister announced a new crackdown on Islamist violence.
Charles Michel told parliament his government would spend an extra 400-million euros on security measures and introduce laws to jail jihadists returning from Syria.
He also rejected criticism of the country's security services and praised them for doing a "difficult and tough job." The French raid in which Abaaoud was killed was the result of a tip-off from Belgium, he added.
Belgian police have now published an appeal for information about
Salah Abdeslam, the last surviving participant, who was stopped and released by French police last Saturday.
He hired one of the cars used by the militants and is believed to have travelled to Belgium after the deadly gun and bomb attacks on Friday night.