Russia to partly admit to some WADA doping charges
Comments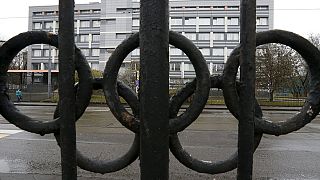 Russian athletics plans to admit some of the charges brought forward by the World Anti-Doping Agency commission and will not boycott next year's Rio Olympics, it was revealed Thursday.
"We admit some things, we argue with some things, some are already fixed, it's a variety," said Vadim Zelichenok, the acting president of the Russian track federation in an interview with the Associated Press.
The International Association of Athletics Federations is set to rule Friday whether or not to ban the country from competition over allegations of widespread doping.
The damming report by the WADA commission on Monday recommended the suspension of Russian athletics, saying both athletes and officials were involved in "extensive" use of performance-enhancing drugs and attempted to "bury" positive doping tests.
It also claimed the director of the Moscow laboratory at the centre of the allegations, Grigory Rodchenkov, ordered the destruction of 1,417 samples against the explicit directions of WADA, a week before an audit. Rodchenkov has since resigned.
But Russia's sports minister Vitaly Mutko said there would be no boycott regardless of the IAAF's decision.
"Russia is against a boycott. Russia is against political interference in sport," Mutko said. "Understand that Russia is a dependable partner of the international Olympic movement."
During the Cold War, the United States led a boycott of the 1980 Moscow Games in protests at the Soviet Union, while four years later, the Soviets led a boycott at the Los Angeles Games.
Mutko also argued that the country's athletes should not be excluded from the Olympics as a blanket ban would unfairly punish clean athletes.
"It will be painful for those athletes with clean consciences who could compete, that's the first thing. And the second thing is that it goes against the spirit of the WADA code," he said. "The commission itself writes about it in its report. It's about protecting the athletes with clean consciences."
Mutko, however, insisted that many facts in the WADA report were "not supported by facts", though he nonetheless "respected" the conclusions drawn.