Research ship to remind UN delegates of the sea's influence on climate
Comments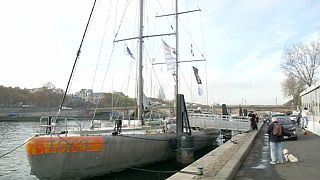 A ship that's been sailing around the world documenting marine life has dropped anchor on the Seine in Paris in the run up to a UN conference on climate change.
The Tara and its crew of scientists say its presence is to remind the delegates that the sea is the primary regulator of the world's climate.
Over the past four year's the crew of the team on the Tara have collected 35,000 samples of vital microscopic organisms that form the base of the oceanic food chain and produce half the world's oxygen.