Violence rages in Syria as crisis talks begin
Comments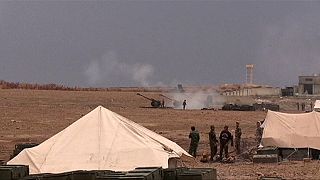 As talks aimed at finding a solution to the conflict in Syria get underway in Vienna, violence has raged in the country's Hama province for another day.
Aided by Russian airstrikes, Syrian government forces reportedly attacked al-Nusra terrorist fighters in an area considered of strategic importance.
The British-based Syrian Observatory for Human Rights, said that nearly 600 people, a third of them civilians, since Moscow began its aerial campaign a month ago.
Russia has said it is targeting Islamist militants.
Meanwhile, a rebel group known as Jaysh al-Islam has claimed it has captured several Syrian soldiers near Damascus