Delhi child rape cases ignite anger and disgust in India's capital
Comments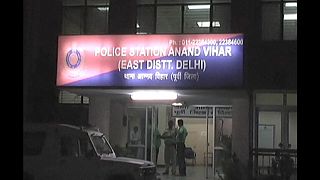 Indians are up in arms after the atrocious gang rape of two small children. In one incident two men abducted a two-year-old from a religious festival before later dumping her, bleeding heavily, in a park near her home, while in the second assault on the other side of Delhi a five-year-old was lured to a neighbour's house where she was raped by three men.
The three men were quickly arrested, but the other two are still at large and have not been identified. Security cameras caught pictures of them on a motorbike with the girl.
"What is happening in Delhi? I cannot understand. I met the two-and-a-half-year old girl in hospital; she has scratch and bite marks all over her body. She was left bleeding in a park. What kind of Delhi is this? What kind of animals are these?" demanded the head of the Delhi Commission for Women Swati Maliwal.
Delhi has 84,000 police officers, the largest metropolitan force in the world, but the police are being heavily criticised for their failure to protect women in general.