US to slow down Afghanistan troop pull out
Comments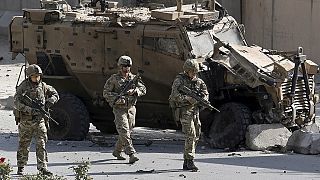 US President Barack Obama has announced a reversal of policy in Afghanistan, slowing down the pullout of troops.
He said that a force of 9,800 will now remain in place throughout most of 2016 because Afghan forces are not yet as strong as they need to be.
The plan had been to withdraw all but a small US embassy-based force in Kabul before Obama finished his presidential term next year.
Under the new plan, troops will be drawn down to 5,500 starting sometime in 2017 and based at four locations.
The US troops will go on training and advising Afghan forces, and also will focus on ensuring that any remnants of al Qaeda are prevented from posing a threat to US security.
The America-led coalition ended its combat mission at the end of 2014, after 13 years of war.
Afghan troops have been in charge of the nation's security since then, backed up with help from US and NATO troops.
But Afghan forces have struggled in assaults from Taliban militants, who briefly took over the northern city of Kunduz.