Iraq: government forces and Shiite militia retake Beiji oil refinery
Comments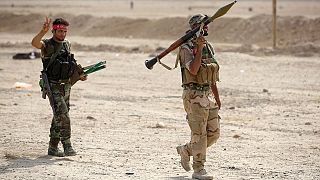 Iraqi forces and Shiite militia fighters have recaptured most of the country's largest oil refinery from the group calling itself Islamic State.
The complex is near the town of Beiji, strategically significant as it lies on the road to Mosul, Iraq's second-largest city which is partly held by the self-titled Islamic State.
Militia leader and leading Shiite politician Hadi al-Amiri says the aim is to liberate the whole area and not just the Beiji oil refinery. "We will also liberate Siniya military base and the northern area of the refinery towards the fertiliser factory."
The assault began on Wednesday.
A spokesman for Iraq's counter-terrorism forces says government forces and militias were in control of the vast energy complex and eliminating pockets of resistance.