FBI foils 'plot' to sell nuclear material to ISIL
Comments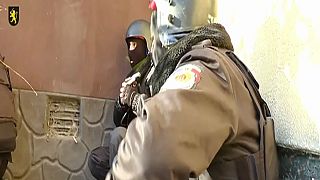 The FBI has reportedly foiled several plots to sell nuclear material to extremists in the Middle East over the last five years.
An investigation by the Associated Press (AP) news agency reveals nuclear smugglers actively trying to sell radioactive material to groups including ISIL.
The newly publicised information suggests the most recent case was eight months ago.
The alleged kingpins were arrested but the AP found they received short prison sentences and some have resumed nuclear smuggling.
Informants and police posing as gangsters reportedly penetrated smuggling networks, using undercover tactics and high-tech equipment.
The FBI and the White House have declined to comment.