Emissions scandal: VW site launched to check vehicles' software status
Comments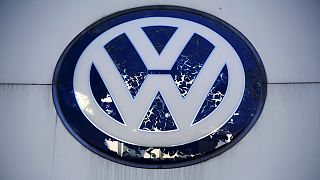 Volkswagen's luxury Audi unit has launched a website allowing customers to check whether their cars are installed with emissions-test-cheating software.
Owners of the brand's German-registered cars can enter the chassis number to see whether their vehicle is affected. Other countries, including the UK, expect to have similar sites in place by next week.
The initiative comes as increasing numbers of dissatisfied customers are filing complaints against the German car giant.
Audi owner Sophie Vallauri, expressed concern she may not be able to sell her car if it's found to use the software.
"The risk is financial. If I want to sell it, will it be possible? And if I don't sell it, will I still be allowed to use it?" she asked.
Up to 11 million diesel vehicles worldwide have been affected by the software scandal. Europe's biggest carmaker is under pressure to disclose plans to refit the vehicles concerned.
VW's long-time chief executive has been forced out, the company's share price has sunk and global auto markets shaken up.
With the company in disgrace, Germany's Vice Chancellor Sigmar Gabriel has said its employees must not be made to pay the price for the scandal.