VW: former boss faces criminal probe
Comments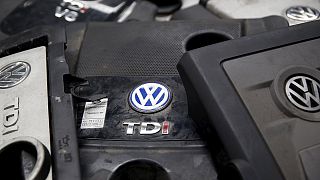 The former boss of under-fire motor manufacturer Volkswagen is facing a criminal investigation by the German authorities.
Martin Winterkorn quit last week saying he had no knowledge of the US emissions-rigging scandal that has shaken the world's largest car maker to its core.
State prosecutor Julia Meyer told reporters the investigation will focus on allegations of fraud committed through the sale of vehicles with manipulated emissions data. "We will also try to clarify which persons of the Volkswagen group may have been responsible." she added.
VW says 11 million cars may carry the software that allows emission tests to be rigged.
VW-owned Audi has said 2.1 million of its vehicles are among those affected.
VW employs 600 thousand people around the world and has an annual turnover of 200 billion euros.
Observers say the company's image has been dealt a severe knock.
Its shares have dropped by 34 percent since news of the scandal broke, wiping 20 billion euros off the books.