German states to receive more funds to cope with migrant crisis
Comments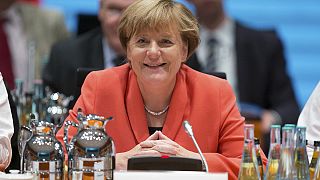 The German government has agreed to give its 16 states a total of around 4 billion euros next year to help them deal with the increased number of migrants and refugees who have entered the country.
Regional public finances have been stretched due to the crisis.
Following a meeting with state premiers in Berlin, Chancellor Angela Merkel, explained the details of the deal.
"The federal government is ready to pay a lump sum of €670 per month to cover the asylum-seekers costs. It will begin from the day of first registration until the case is decided. This is based on 800,000 people claiming with an average processing time of five months," said Merkel.
Earlier in the day, the chancellor told the German parliament that the EU needed to support the US, Russia and countries in the Middle East to help tackle the underlying causes of the refugee crisis.
Berlin has been weighing up the impact the increased numbers will have on its economy with the country's finance minister determined to maintain a balanced budget in 2016. Critics, however, claim that may be difficult to achieve.