'Olive Tree Killer' rife in Corsica
Comments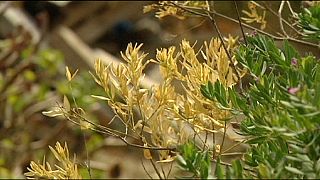 Some 68 sources of contamination by the bacterium Xylella fastidiosa have been identified on Corsica, according to a report by local officials.
Known as the Olive Tree Killer, Xf was first discovered on the island in July.
It is now thought to have spread to other plants and there are fears it could also contaminate mainland France.