Britain to make EU poll question more "fair"
Comments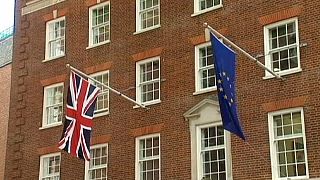 Britain is to change the wording in its planned referendum on EU membership to make it more neutral. Voters will be asked if they want to "remain or leave". It follows a recommendation by the Electoral Commission.
Some who want Britain to leave the 28-member bloc said that was unfair as it would allow the campaign to stay in to brand itself as the more positive "yes" camp.