Firefighter killed in California blazes
Comments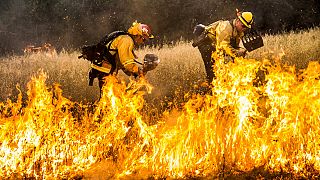 One firefighter has died and hundreds of people have been forced to flee their homes as wildfires continue to burn across Northern California.
Up to 9000 personnel are battling against 23 large fires.
The outbreaks are a result of several years of drought and lightning strikes that have ignited the dry ground.
Over 18000 hectares of land have been burned and two highways have been closed.