Photojournalist among five found dead at Mexico City apartment
Comments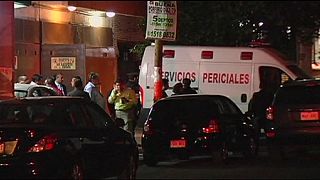 A photojournalist who worked for an investigative magazine has been found dead along with four women at an apartment in Mexico City.
Ruben Espinosa, who disappeared on Friday, reportedly had two gunshot wounds.
The Proseco magazine said he had recently gone into self-exile from the Gulf coast state of Veracruz because he felt under threat.
Veracruz state, of which Veracruz city is the capital, is a common smuggling route for drugs and migrants coming from the south on the way up to the United States.
Espinosa is also understood to have worked for the Cuartoscuro photo agency.
Three of the women found dead lived in the apartment, which is in a middle-class neighbourhood.
The Committee to Protect Journalists said in January that it had confirmed four reporters had been killed because of their work since 2011, and was investigating the deaths of at least six others.