Missing MH370: piece of twisted metal found on Reunion island
Comments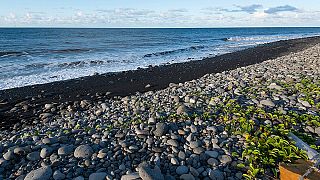 A piece of twisted metal found on Reunion island is to be examined as part of an investigation into the disappearance of a missing Malaysia Airlines jet.
It has been discovered just days after a wing component was discovered on the Indian Ocean island.
Malaysia has confirmed that the flaperon is from a Boeing 777 jet – the same model as a Malaysia Airlines plane that vanished last year.
Flight MH370 was enroute from Kuala Lumpur to Beijing with 239 passengers and crew onboard when it disappeared.
The flaperon is now at a military-run laboratory in Toulouse, after being flown into Paris.
It is not expected to be analysed until Wednesday.
Experts are hoping the wing part, along with a fragment of luggage, will help unlock one of aviation's greatest mysteries and give families some of the answers they are so desperately seeking.