Suspected Malaysia Airlines debris en route to France for inspection
Comments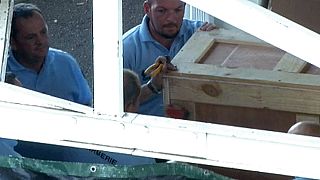 As plane debris washed up in the Indian Ocean was on its way to France for closer inspection, experts said they are "almost certain" it belongs to a Boeing 777 plane similar to the Malaysia Airlines one that disappeared in March 2014.
Searchers on the remote French territory of Reunion had hoped to find more wreckage on Friday along the island's coastline.
Johnny Begue, who found the piece of aircraft wing, explained his moment of discovery.
"It was a work day, and around 9 o'clock I went to find a piece of stone to crush spices, when I saw the debris from the plane. And I realised it was a piece of aeroplane by its roundness," Begue said.
On Friday (July 31), the debris was en route to a military base near the French city of Toulouse, home to Europe's leading centre for analysing aircraft wreckage.
Aviation experts from France and Malaysia will examine the debris over the weekend and try to unlock one of aviation's biggest mysteries.